Musica que no puede faltar en tu Fiesta
---
01/04/2008 - Por Mercy - Musica
Entrada: (de la chica de un 15 por ejemplo):
Hero – Mariah Carey (un clasico forever y recomendado por mi)
I don´t want to miss a thing – Aerosmith
Crazy – Aerosmith
Everything i do i doit for you – Brian Adams
Lady in red – Brian Adams
beauty and Beast – Celine Dion(muy bueno!)
Can you feel the love tonight – Elton John
Novermber Rain – Guns & Roses
She is the one – Robbie Williams
Angels – Robbie Williams
From this moment – Shania Twain
I´m allways love you – Whitney Houston
Killing me softly – Aretha Franklin
Your Song – Ewan McGregor & Nicole Kidman
You are beatifull – James Blunt
Imagine – John Lennon
When you Believe – Mariah Carey & Whitney Houston
Descarga:
http://rapidshare.com/files/71184304/Musica_Entrada.rar
Vals y Marchas:
Ave María – Bach
Toccata y fuga en re menor – Bach
Aleluya – Handel
Marcha Nupcial – Mendelson
El danubio Azul – Strauss
El lago de los Cisnes – Tchaikovsky
El vals de las flores – Tchaikovsky
Descarga:
http://rapidshare.com/files/71165968/Vals_y_marchas.rar
Tandas de Baile: Aca los temas varian segun la gente que vaya a la fiesta y que tipo de fiesta sea… osea no vas a mandar en una fiesta empresarial un tema como mueve las pompas por que te rajan a vos y a todos los que tenes alrededor a patadas asi que aca vamos a ir seccionando los tipos de musica que se usan para las tandas de baile…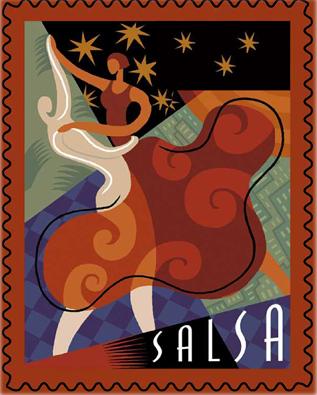 Tanda Cuarteto y salsa:
Lo mejor del amor – Rodrigo
Amor de 7° grado – "
Y volo volo – "
Ocho Cuarenta – "
Yerba Mala – "
Como le Digo – "
Soy cordobes – "
Que ironia – "
Por lo que yo te quiero – "
Amor adolescente – Walter Olmos o Rodrigo es lo mismo
Adicto a ti – Walter Olmos y Rodrigo
La quiero a Morir – DLG
Volvere – DLG
Procura – Chichi Peralta
Amor Narcotico – Chichi Peralta
Ven a Bailar – Yamana (temaso!)
Te quiero asi – Chichi Peralta
Un monton de Estrellas – Polo Montañes (gracias por la Correccion)
La Ciguapa – Chichi Peralta
Me Enamore – Jandy Feliz
Pa' otro lao' – Jandy Feliz
Despertaras – Jandy Feliz
>>En Construccion<<
Descarga:
http://rapidshare.com/files/71168667/Cuarteto_salsa.rar
Tanda de Cumbia:
Aca Pretendo aclarar que esta musica en particular no la manejo ni en pedo la lista de temas me la paso un amigo… si alguien tiene alguna correcion para hacer por favor diganme por el bien del post… gracias…( se que son pocos temas pero por lo menos puse algo)

Me enamore – Agrupacion Marilyn
Su florcita – Agrupacion Marilyn
Mi primavera – Banda XXI
Que bonito – Banda XXI
Lo que paso paso – Daddy Yankee
Rompe – Daddy Yankee
Tu principe – Daddy Yankee
Pobre Diabla – Don Omar
Asi se baila mi Cumbia – Eh Guacho
Cha Cha – El empuje
La Mema – El empuje
Cheto Chupachichi – El empuje
si te vas – El original
Regresa Por Favor – El original
Te conoci – El polaco
Arriba Arriba – La Repandilla
pasito Tun Tun – Los pibes de la Via
Ven Bailalo – Piola Vago
Descarga:
http://rapidshare.com/files/75889772/Cumbia.rar
Tanda de Cumbia Vieja:(Gracias Mephiska!)
Por eso vivo – Los Moycanos
El polvito del Amor – Amar Azul
Yo me Enamore – Amar Azul
Nunca me Faltes – Antonio Rios
Tonta – Comanche
Fuiste – Gilda
Paisaje – Gilda
La ventanita del Amor – Grupo Sombras
Pega la Vuelta – Grupo Sombras
Iluminara – La nueva Luna
Te vas a arrepentir – La nueva Luna
Y ahora tu – La nueva Luna
Despues de ti – Leo Matioli
Vete de mi lado – los Chakales
Amores como el nuestro – Los Charros
Vete – Media Naranja
Mentirosa – Rafaga
Orgullosa – Rafaga
La cumbita – Tambo Tambo
El campanero – Tambo Tambo
Descarga:
http://rapidshare.com/files/71528863/Cumbia_Vieja.rar
Tanda de Rock:
Rock Around the Clock – Bill Haley
Rock this town – brian Adams
Una nueva noche fria – Callejeros
Johnny be Good – Chuck Berry
you never Can Tell – Chuck Berry
Rock & roll Music – Chuck Berry
it aint me – Credence
Jingle Bell Rock – Elvis Presley
Heartbreak Hotel – Elvis Presley
Hound Dog – Elvis Presley
Jailhouse Rock – Elvis Presley
Viva las Vegas – Elvis Presley
Great Balls Of fire – Jerry lee Lewis
Trsite Cancion de amor – La renga
Good Golly Miss Molly – Little Richard
Un angel para tu soledad – Los Redondos
Un poco de amor frances – Los Redondos
Mi perro Dinamita – Los Redondos
Twisting the night away – Sam Cooke
Give me some loving – Spencer davis Group
I get around – The Beach Boys
Help – The Beatles
Twist And Shout – The Beatles
A Hard Day Night – The Beatles
My Sharona – The Knack
Last Nite – The Strokes
Todo sigue Igual – Viejas Locas
Descarga:
http://rapidshare.com/files/75880873/Rock.rar
Tanda Ochentosa:
Back in Black – AC DC
Take on Me – Ah Ha
Making love out of nothing at all – Air Supply
Love Shack – B52's
Rock lobster – B52's
Walk like an egipcian – Bangles
Staying Alive – BeeGees
Total Eclipse of the Heart – Bonnie Tyler
Heaven – Brian Adams
Girls just want to have fun – Condy Lauper
Do you really want to heart me – Culture Club
Karma Carmeleon – Culture Club
Hungry like the wolf – Duran Duran
Save Player – Duran Duran
The Reflex – Duran Duran
The Wild Boys – Duran Duran
I want to know what love is – Foreigner
Welcome to the jungle – Guns And Roses
Paradise City – Guns And Roses
Sweet Child of Mine – Guns And Roses
What a feeling (tema de FlashDance) – Irene Cara
Gloria – Laura Branigan
La Isla Bonita – Madonna
Material Girl – Madonna
Sorry – Madonna
Crazy little thing Call Love – Queen
I want to break free – Queen
Radio GaGa – Queen
We Are The Champions – Queen
Under Pressure – Queen & David Bowie
We will rock you – Queen
Nothing's gonna stop us now – Sting
Every Breath you take – Sting
Message in a bottle – Sting
Hey Mickey – Toni Basil
Africa – Toto
Ill be over you – Toto
Rossana – Toto
YMCA – Village People
Wake me up before you gogo – Wham!
Careless Whisper – Wham!
Descarga:
Parte 1:
http://rapidshare.com/files/75857260/80_s-Serdna1988-1.rar
Parte 2:
http://rapidshare.com/files/75868808/80_s-Serdna1988-2.rar
Carnaval Carioca:
Traicion a la mexicana – La Zimbawe
Loco de Atar – La Zimbawe
Se viene el Tuta Tuta – Los Autenticos Decadentes
Matador – Los Fabulosos Cadillacs
Los piratas – Autenticos Decadentes
Gitana – Fabulosos Cadillacs
Dale pelado – vilma palma
Yo no se lo que me pasa – Autenticos Decadentes
La ventanita del amor – Sombras
Parate y mira – Los pericos
Violeta – Alcides
PARA LOS MAS NOSTALGICOS
El baile del Pimpollo – Los Delfines
Que me suba el Colesterol – (lo cantan varios no se quien fue el primero)
Que vengan los Bomberos – Daniela Romo
Village People – YMCA (si este no esta se bajonea la fiesta eh!)
Descarga:
http://rapidshare.com/files/71176459/Carnaval_Carioca.rar
Otros:
Si tienen un momento con un toke de alguien desfilando no les puede faltar este tema:
Here comes the hotstepper – ini kamoze (es el famoso nananana nananana narana narana narananaaaaaa bah ustedes me entienden)
Para momentos sensuales de una fiesta:
El tema de nueve semanas y media
Descarga:
http://rapidshare.com/files/71178295/Otros1.rar
AIR

musica de fiesta megaupload com/|fileserve com/file/|rapidshare com/files|mediafire com/?|gigasize com/get php|hotfile com/dl

credence

musica que no puede faltar en una fiesta

marcha nupcial megaupload com/|fileserve com/file/|rapidshare com/files|mediafire com/?|gigasize com/get php|hotfile com/dl
Comentarios
Comentarios